Since my birthday lands on January 10, most people give me Christmas gifts which they also say they are their Birthday gifts for me. I don't bother. Why? Because I am merely the recipient.Can't force and pound repeatedly on their brains that Christmases are different from Birthdays. So...
Here is my Christmas/Birthday Wish List:
(TO BE UPDATED FROM TIME TO TIME)
Digital Video Camera (handy cam type; my no. 1 preferred gift) - Need not be be very expensive. The small ones, as small as cellphones will do, like Flip (less than $200 or $100 at Amazon preferably Flip UltraHD Video Camera - Black, 8 GB, 2 Hours (3rd Generation) NEWEST MODEL). But a Sony Handycam HDR-CX130 or Canon DV-MV830i would really be great :)
Links to Canon: http://www.manufacturer.com/product/i1944811-Canon+DV-MV830i+Digital+Video+Camera.html
FLIP
SONY
CANON
Blackberry Cover Case - this type please. Need not be expensive. Can't use the other types (such as those I need to open like a luggage and remove the phone then return it back - that takes too much time; I want something quick to open and close).
My Phone is Blackberry Curve 9300 (2010 edition) which looks like this:
Blackberry Rubber Cover - (preferably black or white)


Book: Finishing the Hat by Stephen Sondheim
Soft Shorts Pantulog
Tank Top Soft Cotton (either pambahay or pang-jogging ko lang), not the tight ones :)
Travel Pack Soft pull tissue (the one inside a plastic pack). Kleenex or any other brand will do. I prefer this as substitute to a hanky.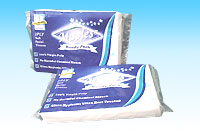 Dove Bar Soap (not liquid, I am allergic to it; preferably scented i.e. the green one)
Dove Liquid Roll On Deodorant (NOT the wax type; has to be liquid; preferably scented i.e. the green one)

Loose & Nicely Colored/Painted Shirts (such as
Friday, Kwan YIn, Mona Lisa, Warhol bought at Legaspi Sunday Market. Please look for "Happy Star Child" +639178311936 - recommended by Amor Maclang) or anything similar to these.
Book: Stevejobs by Walter Isaacson (My NO. 2 preferred gift)
Available at National Book Store and Amazon at this link: http://www.amazon.com/Steve-Jobs-Walter-Isaacson/dp/1451648537
Theater and/or Acting Books available at Amazon.
(My NO. 3 preferred gift)
Here are the links to the books I like:
a. http://www.amazon.com/Audition-Everything-Actor-Needs-Know/dp/0802772404/ref=zg_bs_2155_7
b. http://www.amazon.com/Sanford-Meisner-Acting/dp/0394750594/ref=pd_sim_b_4
c. http://www.amazon.com/Technique-Acting-Michael-Chekhov/dp/0062730371/ref=cm_cr_pr_product_top
c. http://www.amazon.com/Art-Acting-Stella-Adler/dp/1557833737/ref=pd_rhf_cr_p_t_4
d. http://www.amazon.com/Actor-Prepares-Constantin-Stanislavski/dp/0878309837/ref=zg_bs_2155_6
e. http://www.amazon.com/Oxford-Illustrated-History-Theatre-Histories/dp/0192854429/ref=sr_1_1?s=books&ie=UTF8&qid=1322756453&sr=1-1
f. http://www.amazon.com/Theater-Experience-Tenth-Edwin-Wilson/product-reviews/0073125555/ref=dp_top_cm_cr_acr_txt?ie=UTF8&showViewpoints=1
g. http://www.amazon.com/Respect-Acting-Uta-Hagen/dp/0470228482/ref=pd_sim_b_4
h. http://www.amazon.com/Breaking-Acting-Dummies-Larry-Garrison/dp/0764554468/ref=sr_1_4?s=books&ie=UTF8&qid=1322756030&sr=1-4
i. http://www.amazon.com/Showtime-History-Broadway-Musical-Theater/dp/039392906X/ref=cm_cr_pr_product_top

If you don't know how to sent it, just send it via courier addressed to:
Naomi Therese F. Corpuz
N.Corpuz Enterprises Inc.
Paco Roman St., Laoag City
Ilocos Norte, Philippines